PSAT/NMSQT – Practice SAT or Scholarship Test? (Class of 2017 National Merit PSAT Cutoff Scores)

Frank McWilliams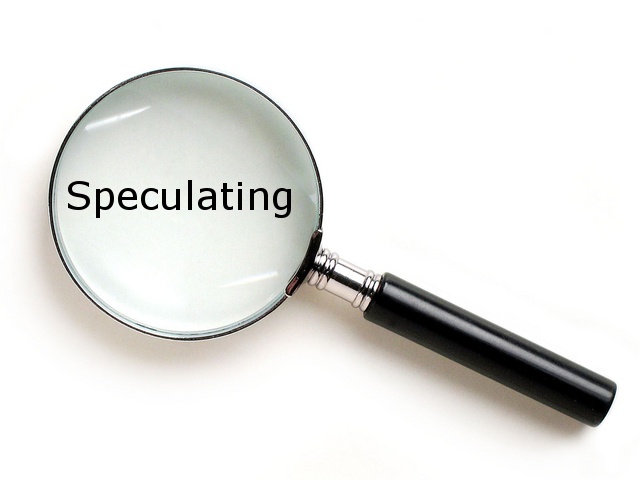 There is much speculation concerning the National Merit cutoff scores for the class of 2017, whose students took their PSAT in October of 2015 and will learn about their National Merit statuses this coming September.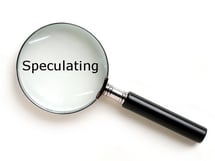 Unfortunately, speculation is all we have at this point: the College Board won't reveal the cutoffs until the fall. All the uncertainty makes it easy to forget that, for the vast majority of students, the primary purpose of the PSAT is to serve as practice run for the SAT. Yes, qualifying for a National Merit Scholarship is something to be proud of, but winning a National Merit Scholarship is another thing.
The fact of the matter is this: there's nothing current juniors who took the PSAT can do to change their scores. It thus makes little sense to stress out now over cutoffs.
This brings me to the title of this post: is the PSAT a practice SAT or a scholarship test? For 8,600 students out of the 1,500,000 who took the PSAT last fall, the answer is "both". For the remainder, the answer is that it was a practice SAT. How did I arrive at these numbers? Easy: just look at the Official Student Guide to the PSAT/NMSQT, which reveals that fewer than one percent of qualifying juniors will win a National Merit Scholarship. (By the way, the Official Guide is a great resource for all questions about the National Merit Scholarship Program.)
So, what do you do if you aren't part of the 0.573% of students who will win a scholarship? This is a simple question with a simple answer. You will use your PSAT results to prepare for the SAT. The PSAT offers a lot of value in the score report it provides. All students (even those in the 0.573%) should review their answers with the test booklet to identify which questions they got correct and incorrect. Any questions they do not know how to figure out should be marked so that they can seek help with solving them. They can ask their parents, their math and English teachers, a classmate, or a tutor to build skills and avoid making the same mistakes on the real test.
The most important thing to remember is that you must review your questions and answers for the PSAT to have meant anything.
Just reading for cutoff scores? Ok, well we'll speculate too. Remember, though, that these cutoff scores are estimates! The real cutoff scores could be significantly different. While we used the official concordance tables released by the College Board to make these estimates, things can change come the fall.
| | | |
| --- | --- | --- |
| State | Old SAT Cutoffs | New PSAT Estimated Cutoffs (Class 2017) |
| Alabama | 207 | 210 |
| Alaska | 210 | 215 |
| Arizona | 213 | 215 |
| Arkansas | 206 | 210 |
| California | 222 | 220 |
| Colorado | 213 | 215 |
| Connecticut | 220 | 217 |
| Delaware | 215 | 216 |
| District of Columbia | 224 | 222 |
| Florida | 211 | 215 |
| Georgia | 215 | 216 |
| Hawaii | 214 | 215 |
| Idaho | 211 | 215 |
| Illinois | 215 | 216 |
| Indiana | 212 | 215 |
| Iowa | 207 | 210 |
| Kansas | 213 | 215 |
| Kentucky | 210 | 215 |
| Louisiana | 208 | 210 |
| Maine | 212 | 215 |
| Maryland | 221 | 220 |
| Massachusetts | 223 | 220 |
| Michigan | 210 | 215 |
| Minnesota | 215 | 216 |
| Mississippi | 207 | 210 |
| Missouri | 209 | 215 |
| Montana | 206 | 210 |
| Nebraska | 209 | 215 |
| Nevada | 208 | 210 |
| New Hampshire | 212 | 215 |
| New Jersey | 224 | 222 |
| New Mexico | 210 | 215 |
| New York | 218 | 217 |
| North Carolina | 212 | 215 |
| North Dakota | 201 | 206 |
| Ohio | 213 | 215 |
| Oklahoma | 206 | 210 |
| Oregon | 217 | 216 |
| Pennsylvania | 216 | 216 |
| Rhode Island | 212 | 215 |
| South Carolina | 209 | 215 |
| South Dakota | 203 | 208 |
| Tennessee | 212 | 215 |
| Texas | 218 | 217 |
| Utah | 208 | 210 |
| Vermont | 213 | 215 |
| Virginia | 219 | 217 |
| Washington | 219 | 217 |
| West Virginia | 201 | 206 |
| Wisconsin | 208 | 210 |
| Wyoming | 204 | 208 |