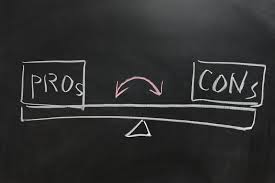 During the college admissions process, colleges with rolling admissions are simple on the surface. Many students use rolling admissions colleges as a fail-safe in case their first choices don't pan out. Realistically, rolling admissions are complex. Each college has separate criteria. Failure to read the guidelines before applying will backfire. Learn the pros and cons before applying to a rolling admissions school.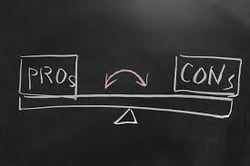 Pros
The average response time is between one and two months after submission date
Since late acceptance to the university/college is possible, it's great for late applicants
Less stress and mostly less competitive
Flexibility
Less stressful applying to other colleges if accepted early
Cons
Some rolling admission schools have deadlines
Rolling admissions favor early birds over late applicants
Highly competitive at certain times of the year due to students having the same thought
Some colleges force students to choose early, so waiting on other colleges' responses isn't possible
It's possible late transfer student applicants can't use their transcripts to boost their first-semester GPA
Misconceptions
The rolling application process will accept everyone. False; colleges will reject unqualified students. In addition, students receive acceptance letters until there's no space left.
Students apply to rolling admissions colleges when they feel like it since there's plenty of time. While rolling admissions expand the application period, some colleges have deadlines.
Financial aid and housing are available whenever you apply. Financial aid (FAFSA, government loans, etc.) and housing favor early applicants. Late applicants have less funding and housing options available. Scholarships have a deadline, and if you don't apply before the deadline, you won't receive any scholarships.
In conclusion, applying to a college with rolling admissions is a good strategy. Have at least one on your dream list. Moreover, read the requirements for rolling admissions thoroughly as each rolling admissions college has different guidelines. In addition, get comfortable with the terms before applying. Follow the instructions and possible deadlines to the letter and you'll be fine. For more information on college admissions, contact us.