Three Questions to Determine the Best SAT & ACT Prep For You

Evan Wessler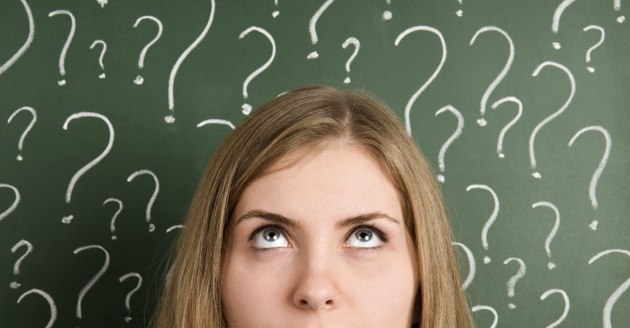 Asking yourself a few important questions before you jump into SAT & ACT prep will greatly increase your chances of success.
Courses. Private tutoring. Small group tutoring. Online programs. Prep books. Phone apps. Bootcamps. Study guides.
SAT and ACT prep presents an overwhelming array of options. Before deciding which one(s) to pursue, students should ask themselves some key questions, the answers to which can save major time, effort, and money.
Where am I starting? For any endeavor in which you seek to improve, it is crucial to know your baseline. Knowing your starting point enables you to set realistic goals and to create timelines for achieving them. If you haven't taken a diagnostic exam, consider doing so as your first step. If you can, take a full-length, official SAT or ACT in a realistic setting––like a prep center or library quiet room––with the clock running. In addition to revealing your strengths and weaknesses, diagnostic exam scores can also point you to the right mode of prep. Are your section scores fairly well-balanced, and do they total somewhere within the average range for the test you took (approximately 18–24 on the ACT, or 950–1150 on the SAT)? If so, you're likely to benefit from starting with a comprehensive prep course, either in-person or online. If your initial scores are outside this range, consider a more focused, personalized mode of prep like private or small group tutoring, which is more likely to benefit those whose scores are further toward the extremes of the bell curve.



What type of learner am I? Different types of prep favor different learners. There are many students whose initial SAT or ACT scores are in the average range; as explained above, this suggests a course would be a great place to start. However, students must also consider how they best learn, and what sort of initiative they are motivated to take on their own. Though a good prep course will provide tons of great content and strategy, the nature of multi-student courses is such that students taking them won't receive as much individual attention and oversight. Courses and online programs favor self-starters who are motivated to get the work done without having to be constantly monitored and pushed; likewise, they favor students who are not afraid to ask questions in groups and who can pick up most things without having them explained in many different ways. In contrast, one-on-one tutoring is better for students who won't necessarily push themselves to get the work done, but will respond to a tutor's motivation. Private tutoring is also better for students who are unconventional learners in need of various explanations and multiple approaches in order to comprehend a concept.



What's my schedule like? Students can enroll in the most elite prep courses out there, but if they're not attending them, the classes are for naught. Before committing to a course, consider your schedule: are you playing on two sports teams, volunteering three days a week, and serving as an officer of multiple school clubs? In-person courses with predetermined, rigid schedules probably aren't for you. Consider private tutoring, which can usually accommodate your crazy schedule, or even an online SAT or ACT course whose classes are recorded and can be watched when you have time. On the other hand, if you're not super-involved (which, by the way, is perfectly fine), attending a course that meets twice per week is much more realistic.
It may even be the case that multiple modes of prep will combine to form the best option for you. For example, let's say you're a motivated student who starts at a 21 on the ACT and takes a 20-hour prep course. The course teaches you great fundamentals and strategies, and by the end, you're scoring 24–25 on practice tests. Still, your Math and Science scores are dragging your total score down, so you'd like to focus specifically on improving those sections. This is a great opportunity to pursue, say, 8 hours of tutoring to hone your skills in more specific areas. To boot, this plan will have you spending significantly less money than you'd spend paying for 28 hours of private tutoring alone, since your first 20 hours of learning took place in a course whose per-hour cost was much lower.
Of course, these aren't the only questions you should ask yourself: thinking about your goals, budget, and time commitment is important too. But the three questions above are the best for getting you started on the right path to raising your scores on the SAT and ACT. Success is within reach: you've just got to plan for it.