College Board Updates on the SAT Essay and Subject Tests

Steve McGrath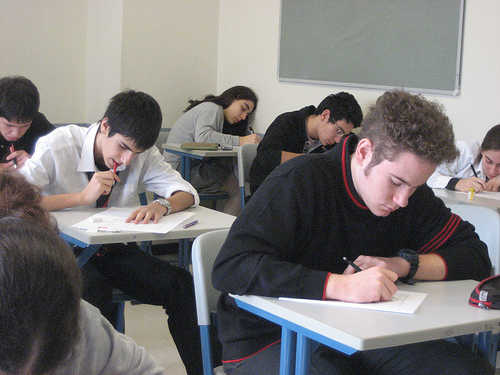 On January 19th, College Board announced a few significant updates in regards to its SAT Suite of Assessments, including the elimination of the optional essay portion of the SAT and the discontinuance of the SAT Subject Tests (SAT II tests). Let's take a look at these changes and how they might affect students' plans for the spring of 2021 and beyond.
The Optional Essay Will No Longer Be a Part of the SAT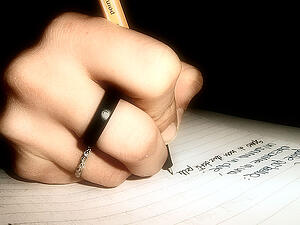 In the release, College Board announced that the optional essay will be discontinued from the SAT following the June 2021 test date, with the exception of school day administrations in states which require the essay for evaluative purposes. Students currently registered to take the exam with essay between now and June will have the option to cancel the essay portion via their online account with no change fees up until the test's registration deadline. In their statement, College Board observed: "This decision recognizes that there are other ways for students to demonstrate their mastery of essay writing. At the same time, writing remains essential to college readiness, and the SAT will continue to measure writing and editing skills."
Although the vast majority of colleges no longer require (or even recommend, in many cases) students to submit SAT Essay scores, it is somewhat unclear what effect College Board's announcement will have on the few schools that still utilize the essay portion of the exam in the admission process. Ultimately, the best advice for students and families is likely to check with any colleges they are interested in to see what they recommend, but it seems likely that the SAT essay will not play any role in college admissions for any students in the class of 2022 and beyond.
As a tutor aware of the pressures facing students preparing for the test, I see the announcement as a welcome change. The removal of the optional essay, which was only valued by a small number of schools and did not contribute to students' overall composite score out of 1600, does offer many benefits to students preparing for the SAT. In addition to reducing the cost of the exam by $15, it shortens the already lengthy test by nearly an hour, which may allow students to devote more energy and focus to the four primary sections (Reading, Writing and Language, No-Calculator Math, and Calculator Math) which contribute to their overall score. Additionally, it allows students to allocate more study time towards other endeavors, whether those be further test prep, academic coursework, extracurricular activities, or even developing a stronger college admissions essay.
College Board Will No Longer Offer SAT Subject Tests
College Board also announced its discontinuation of the SAT Subject Tests, also known as SAT II tests, effective immediately in the U.S. and beginning June 2021 internationally. U.S students registered to take SAT Subject tests in this spring will have their registrations cancelled automatically and their registration fees refunded. Because the SAT Subject Tests are often used for a wider variety of purposes internationally, College Board will offer two final administrations of the exam to international students in May and June of 2021. As to how this might affect the applications of students who already took any SAT Subject Tests, College Board states:
We've reached out to our member colleges, and they'll decide whether and how to consider students' Subject Test scores. Students should check colleges' websites for the most up-to-date information on their application policies.
Ultimately, this probably will not have a large role on the college admissions process for most schools. As of the time of the announcement, very few schools recommended students submit SAT Subject Test scores, and while each college is free to decide how to handle scores from previous administrations of the test and what effect this may have on its admission policies, it is rare for a college to alter its admissions policy in a way which penalizes a student for events that are beyond their control.
College Board attributes its decision to discontinue the tests to the widespread availability of its AP testing, which they consider to render SAT Subject Tests as unnecessary in demonstrating students' academic knowledge. Both AP exams and SAT Subject Tests are designed as content specific, supplemental exams which allow students to demonstrate their proficiency and interest in specific subjects, and both differ significantly from the standard SAT in their reliance on students' prior knowledge and comprehension rather than on critical analysis and general problem solving ability. However, there are also some key differences students may wish to be aware of when deciding how to alter their test prep in absence of the SAT Subject Tests. Firstly, because AP exams offer students opportunities to earn valuable college credits, the level of rigor on the exams is closer to that of a first-year college course than to the high school curriculum covered on the SAT Subject Tests . Additionally, there are several key differences in the structure and scoring of the exams:
| | | |
| --- | --- | --- |
| | AP Exam Structure | SAT Subject Test Structure |
| Total Time of Test | 3 hours | 1 hour |
| Types of Questions | Mix of Multiple Choice and Written Response | Multiple Choice |
| Focus of Assessment | Questions focus not only on raw content but also students' ability to make connections and draw conclusions based on their knowledge. | Questions focused on students' ability to recall a large variety of information on a given topic. |
| Scoring Scale | Scored on a scale of 1-5 | Scored on a scale of 200-800 |
Conclusion
While the long term effects that these changes might have on students currently preparing for the exams of spring 2021 and beyond remain to be seen, understanding their immediate effects can help students develop effective plans and ease concerns. Additionally, the cancellation of the SAT Subject tests will likely allow schools to offer a greater number of seats to students seeking to register for the SAT this spring.
I would encourage any students or families with questions or concerns to reach out to their guidance counselor or a test prep professional to discuss how this impacts their current plans.