7 Things Parents Need To Know About the ACT and SAT

Evan Wessler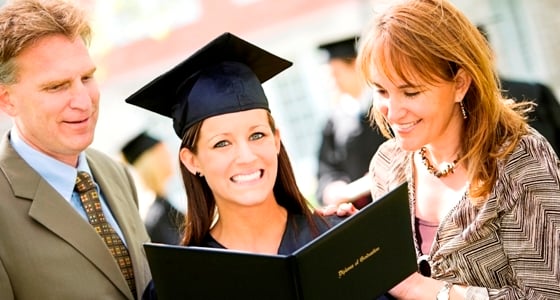 Is your child in high school? If so, it might be time to start thinking about the ACT and SAT, especially for rising juniors. Many colleges and universities still require applicants to submit scores from either test, and even at test-optional schools, submitting scores from these tests can give applicants a significant advantage. Thus, it's important that parents are well informed about college admissions exams. Here are seven things all parents should know about the ACT and SAT.
1. The ACT and SAT Are Different
Though they test much of the same content and have similar structures, the ACT and SAT remain distinct exams. The differences lie in question style and passage types (the SAT features tougher passages and questions), pacing (the ACT requires test takers to work much faster), and scoring.
Because the vast majority of colleges and universities will accept either test without preference, it behooves students to pursue the exam that caters to their strengths. How do you know which test is best for your student? You must have him/her take diagnostic tests to find out. These base-level practice runs will reveal relative strengths and weakness that could suggest an advantage on one of the exams.
2. Test Prep Is a Must
The ACT and SAT are unlike other tests students have seen: they're stringently timed, cumulative, and much more stressful. This means that prep is essential—those who don't prepare are simply leaving points on the table. There are several options for prep available, but the most important thing for students to do is to get exposed to the right test content and strategies early and often. This way, they will view whichever test they take as routine by the time they're ready to sit for it.
3. Test Prep Isn't As Expensive As You Think
ACT or SAT prep doesn't have to be expensive. Free and low-cost self-paced options—both online and in book form—abound, as do reasonably priced online and in-person courses. Even private tutoring can be reasonable when you view it not as an expense, but as an investment in college acceptance and perhaps even merit scholarship money. Ultimately, you and your student should explore multiple options and create a personal study plan that fits your schedule and financial needs.
4. Summer Is A Great Time For Your Student to Start Test Prep
Summer should, of course, include plenty of relaxation, working at jobs, family time, and fun outside. However, the season also provides a wide-open test prep opportunity that's just too good to pass up. Without the various stressors and scheduling obligations that swirl in the background of the school year, students can crack down on ACT/SAT prep in a much more concerted and much less anxious way. Rising juniors can take advantage of the time they have to establish their strengths, distinguish their weakness, and begin bolstering their skills.
5. Be There For Emotional Support and Don't Get Caught Up in the Rat Race

You should encourage your child to prep, motivating improvement over time. Always be mindful, though, of how stressful test prep (and high school in general) can be for your student. Appeals from fear (e.g., "You don't want to get rejected by all of the colleges you're applying to, do you?") or inadequacy (e.g., "You should at least be able to beat your sister's scores…") are unhealthy and counterproductive. Improvement on the ACT and SAT should be about achieving a personal best; comparisons to others and an emphasis on negatives will demoralize students and decrease their likelihood of success. Try your best to block out the nervous chatter, humble-bragging, and toxic rumination surrounding standardized tests; instead, focus on your student's personal improvement and intellectual growth. Remember: the skills learned in test prep will help beyond the ACT or SAT!
6. Make Sure Your Child Is Ready for the Test Date
We often hear from parents who register their child for an ACT or SAT "just to see how [s]he'll do before preparing." Most of the time, this is a fundamentally bad idea. Remember that taking these tests is as much a psychological challenge as an academic one, and imagine this sequence: (1) your student is thrown into the deep end before he or she has prepared; (2) unaware of what he/she will face, your student has a miserable experience, failing to finish sections and struggling with a high percentage of questions; (3) fear and anxiety are the two emotions your student forever most strongly associates with the ACT/SAT. This negative perception is no good, not to mention the fact that the score your student earns will end up on his/her score history (though it is true that scores can be canceled immediately after taking the test).
Instead of having your child take an official exam as a casual baseline, sign up for a practice test! Reputable testing organizations will administer authentic, previously administered but released exams, meaning your child will have an accurate experience; the results will go only to you and your student, and won't end up on any official record visible to colleges. Practice tests thus confer all of the upsides of a trial run with none of the downsides.
Before students sit for the real thing, they should have completed plenty of prep and practice tests. This way, they'll know what they're in for and will be much better suited to do well on exam day.
7. Do Your Research
An internet search for "ACT/SAT prep" will yield a staggering amount of information and an overwhelming number of test preparation services. All students and their families should perform their due diligence to determine what's best for them. If you decide to work with a test prep organization, make sure the educators running it are prepared to act as partners in guiding you through the testing process, and are not simply looking to enroll you in a generic program as quickly as possible.
If it's time for your child to get ready for the SAT or ACT, it's time to consider formulating a logical prep plan. Method Test Prep provides plenty of resources to help ensure your student is ready for the target test date. With proven test prep methods, one-on-one online and in-person tutoring options, and the ability to track results, we have helped thousands of students strengthen their test taking abilities and improve their weaker areas to improve the test scores. To learn more about what Method Test Prep can offer you and your child, get in touch with us!